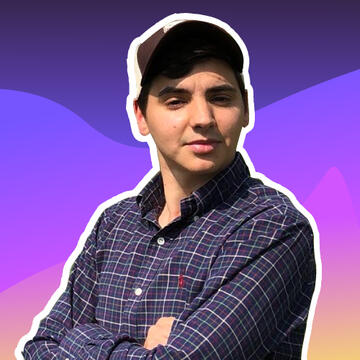 Gura-Raului, Transylvania
Hey, I'm Ovidiu, born and raised in Transylvania. I make games, design stuff and enjoy fly fishing. In 2017 I have founded the award-winning game development studio, Crevasse.
Work
Bellow, you'll find small bits of my projects. From iMessage Sticker Pack apps, Messenger Chatbots, to successful Android and iOS games with thousands of downloads and hundreds of hours of work. Apple recognized the quality of my work by featuring apps like Wacky Biscuit or Clumsy Skateboard to the front page of the App Store!
Emoji Storm
iMESSAGE STICKER PACKS
E-COMMERCE & CHATBOTS
iOS & ANDROID GAMES
About
I'm a self-taught internet guy from Romania, who enjoys hiking, fly fishing and spending quality time with family & friends.

As Social Media Manager at 5fourdigital.com, I am conducting social media marketing and advertising for my clients. Over the last year, I have successfully implemented social media strategies for different companies, developed brand awareness, generated inbound traffic and encouraged product adoption. I am familiar with tools such as Hootsuite, Crowdfire, and Buffer.

I've built a couple of profitable Shopify stores for clients and for myself, based on "dropshipping" business model. By applying my digital marketing knowledge (Facebook Ads, Content Marketing, Email Marketing, strong social media presence + other tools such as Hotjar) I've managed to get serious revenues.

I've polished my graphic design skills through a series of online courses. I am familiar with Adobe Illustrator & Photoshop. Over the last year, I've sold my designs on print-on-demand platforms such as Teespring. I've also designed & published over 10 iMessage Sticker Pack Apps on the App Store.

I am an active Treehouse Student and learning iOS development is one of my favorite activities. I currently have an active Buildbox subscription and 5 apps published to the Android and iOS App Stores.
Contact
Feel free to send me a message anywhere you like. I'm everywhere. Let's connect!